I have had this sitting on my sidebar as a blogpost- but decided it would be
much
easier to keep up to date as a page ;)
This is a continually running post I am setting up- I will link it in the sidebar for the express purpose of recording the wonderful art books I like :) There are three categories- drawing, painting and inspirational. That's pretty much self explanatory :D. There is no particular order to these, just the one I felt like ;)
The Big Book of Drawing
by Lee Hammond. Lee's books are ALL great books for teaching drawing. They are what I would call intermediate to advanced level drawing books, for those who already understand the basics of perspective. Lee's books are all about making your drawings REAL. She has some really great tips, and I highly recommend trying them out- some seem a little fussy or finicky BUT are actually very helpful if you have complicated pictures you want to draw :)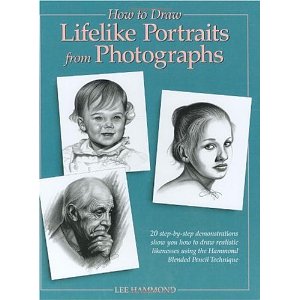 This book is designed to show you how to do botanical portraits in the coloured pencil medium. Ann doesn't tell you
how to
use the medium much, but she does give great information on how to use the tricks of the medium to make your botanical portraits work really well.
It is a fantastic guide to CP botanicals and if you are wanting to expand your CP vocabulary, I highly recommend it.
tips, tricks and techniques for giving botanicals life and texture
Good information on how to do a botanical study
Tips on how to compose your picture
Great tips on how to develop the shading on your plants.
A basic palette listing for botanical studies
basic how-to descriptions on using CPs
Step by step, follow-along tutorials
It is a book aimed at the experienced artist, with at least a little knowledge of the coloured pencil, who wishes to take it further into realism.
I give it a 4 **** star rating out of 5 because I did think it might have been nice if there were a couple of tutorials and a few more steps in some of the demos. That being said, the gallery at the end is beautiful ;)
The Creative License: Giving Yourself Permission to Be the Artist You Truly Are
by Danny Gregory. Many people credit this book with making them want to draw again- although in some ways it IS an how to book, it is also inspirational for making you WANT to do it, and not be worried about HOW you do it. As with all of Danny's books, he illustrated it himself, his drawings are definitely quirky and very lively :) It's a great book for those just starting back into drawing.
Everyday Matters
by Danny Gregory. This is Danny's journal- one of self discovery and realisation. It's a heartwarming read :)
The Country Diary of an Edwardian Lady
by Edith Holden. I love this book- not because it was written long ago, so much as the life it shows in it. The author's story is somewhat tragic, but her paintings and nature notes should definitely grace EVERY homeschooler's shelf, and artists are